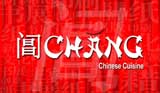 ---
Chang, located in the lively shopping area of Zamzama, serves classic Chinese cuisine is a contemporary atmosphere. According to an ancient Chinese saying, a plant is nurtured for an entire year for just one week of flowering and Chang in an inspiration of this. Chang gate of heaven is a testament to the fusion of authentic regional cuisine. Our objective is to create an experience of excellence and revive the traditional Chinese cuisine by utilizing the top quality ingredient with the aromatic spices and flavors. Our master chef, who has worked in Dubai in different five star hotels, is trained in the culinary art of Chinese cooking and is poised to provide delectable cuisine for our valuable customers. We are proud to introduce a special Chinese cuisine experience to Karachi.
THE CHANG EXPERIENCE
A spacious and lively decorated restaurant, Chang brings a much anticipated eatery to Zamzama. Modern decor combined with classic Chinese accents offer a comfortable and colorful atmosphere for guests. Large seating areas are available and are perfect for special parties and celebrations. Cozy seating areas are perfect for business meetings, couples and smaller groups. Whether you plan to go for a lunch or have a party in the private dining room, Chang is an ideal local for those looking to enjoy classic Chinese cuisine.
ON THE MENU
Chang offers a wide selection of classic Chinese dishes which are creatively and artistically presented. Classic beef, chicken and seafood dishes with flavorful sauces are offered, as well as some other favorites such as Thai Chicken Curry. Dishes are comprised of top quality ingredients and created by using classic recipes for authentic-tasting cuisine. Chang is pleased to offer quality Chinese food at reasonable prices for their valuable guests. Some of the most popular dishes at Chang include the Special Chicken, Mongolian Beef, Dynamite Prawns, Fish with Apple Salsa, Lemon Chicken, Schezwan Chicken and the Chang-Style Whole Steamed Fish. We look forward to preparing these specialties and more for you at Chang!
ABOUT THE OWNER
The owner, Kashif Javed, has extensive experience in the restaurant industry. He is passionate about his brands and is inspired by people enjoying and experiencing his quality establishments. Chang is his fifth restaurant with others being Le Grand Canton, Olivio (Malaysia) On The Side Walk (USA) and Khanji (has since been sold). He and his team hope to make Chang a well-known and respected Pakistani brand and have plans for opening branches in the USA as well.
---
Chang

9-E, 7th Commercial Lane, Zamzama
Phase 5, D.H.A.
Karachi, Pakistan.
Tel: (92-21) 3-582-0186, 3-582-0187
Cuisine: Chinese
Official Website: www.changchinesecuisine.com
Facebook: www.facebook.com/changchinesecuisine
E-mail: changchinesecuisine@gmail.com
Snob Special: Snob Members save 10% when showing their Snob Membership Card.
Business Hours: 7pm-MIDNIGHT

Menus: LUNCH & DINNER MENU

Cuisine: Chinese. A few specialties include:

·

Eight Treasures Soup

·

Crispy Fish with Tangy Sauce

·

Fish with Apple Salsa

·

Mongolian Beef

·

Cherry Chicken

·

Spicy Beef Chow Mien

·

Kung Pao Beef

·

Chicken with Garlic Sauce

·

Black Pepper Beef Steak with Ginger & Spring Onion

·

Crispy Shredded Beef with Bird Nest

·

Thai Chicken Curry (Red or Green)

·

Lobster with Black Bean Sauce

·

Crab with Black Pepper Sauce

·

Dynamite Prawns
Modern Amenities: Wi-Fi

Catering: Yes, can be arranged upon request.

Private Dining Room: Yes

Private Parties: Yes, we have a private party room which can accommodate 30 guests.

Pre-Set Menus: Yes, preset menus may be designed as per the clients' requirements

Business Lunches: Yes

Take-Away Orders: Yes

Delivery: Yes, to Defence & Clifton

Reservations: Accepted. Walk-ins are also welcome.

Ambiance: Modern Chinese

Parking: Roadside & Valet

Accepts Credit Cards: Yes, Visa & MasterCard accepted

Gift Certificates: Available upon request

Non-Smoking Areas: Yes, designated smoking and non-smoking areas are available

Children Policies: Allowed

Nearest Landmark or Cross Street: Next to Faisal Bank Zamzama

What to Expect: A spacious, newly renovated restaurant that serves quality Chinese cuisine.
---