---
Hobnob Café is a sophisticated upscale locale where guests can enjoy a comfortable, spacious and friendly atmosphere.. Originally opened in 2011, the cafe was a re-invention of the well-known Copper Kettle and was inspired by the desire to re-new its identity as one of Karachi's favorite establishments in the restaurant industry. With it's latest redesign, Hobnob Cafe offers a stylish atmosphere along with an extensive selection of high-quality international dishes for breakfast, lunch, dinner and late night dining. Casual and comfortable surroundings with a hint of the spirit of the much loved Copper Kettle make Hobnob Cafe a familiar, yet fresh dining venue that guarantees a pleasant and memorable dining experience.
Nilofer Saeed, the creator and owner of Hobnob Cafe, has a well-established name in the market. She is also accredited with owning one of the most popular bakeries in the city by the same and the very innovative Neco's Cafe & Natural Store; all under the Hobnob Group.

THE EXPERIENCE
With over 5 years of experience in the food service industry, Hobnob Cafe brings you an innovative dining experience in the midst of the newest upscale shopping area of Ocean Mall. The cafe offers a wide-ranging selection of hard-to-find and tasty international dishes which are high in quality while also offer a great value for money.

The cafe provides a relaxing and friendly atmosphere for enjoying meals with friends and family, or just a coffee and dessert. Hobnob Cafe strives to create a positive ambiance where the whole family can gather for a nice meal and where there is something tasty of the menu that everyone can enjoy. There's even a kids menu and the free wi-fi makes the cafe a perfect meeting place for business meetings and studying while enjoying a home-made piece of cake and hot coffee. Hobnob is also very popular for celebrating birthday parties
THE MENU
Hobnob Cafe is open for breakfast and continues to serve lunch and dinner until midnight daily and 1pm on the weekends. The cafe offers a country-style breakfast and an extensive choice of international dishes throughout the day. The cafe is also open late for those wishing to relax with a pastry and hot drink.
Some popular and unique dishes include the breakfast platters with American-style hash browns, steaks, burgers, home-made desserts and milk shakes. The Chicken Supreme Burger with cheese is also a lunch favorite. For dinner, Texas Torpedo & Hobnob Steak is a popular choice. Regardless of the time of day, you're sure to enjoy a good old fashioned dining experience at Hobnob Cafe.
BREAKFAST & HI-TEA
Breakfast offers exciting dishes such as Pancakes, Hobnob Tawa Qeema, Muesli, Cheese Mushroom Omelet, Herb Omelet, Chapli Kabab, Bread Basket, breakfast platters with eggs, waffles, pancakes, sausage and homemade jams from N'eco's. The list is extensive and is designed for the true breakfast lover. The cafe opens at 11am for your convenience and enjoyment. The Hobnob Hi-Tea makes a perfect place to relax after work or on the weekends with friends and family while enjoying a quality meal at a reasonable price. Hi-Tea is offered on Friday, Saturday & Sunday from 4pm to 7pm.
HYGIENE & CLEANLINESS
Hobnob is very particular about hygiene and cleanliness in the restaurant. The kitchen and staff practice very strict hygiene control and follow a number of procedures which are in place to maintain the most hygienic and sanitary conditions for their guests. Hobnob Cafe looks forward to seeing you soon at its newest addition to the Hobnob Group.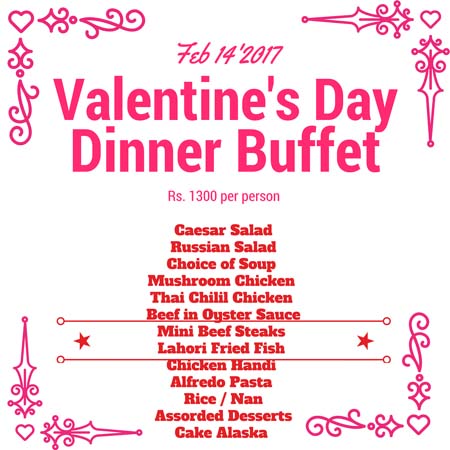 ---
Hobnob Café

5th Floor, Ocean Mall
Plot G-3, Block-9
Khayaban-e-Iqbal, Clifton.
Karachi, Pakistan
Tel: (92-21) 3-514-0841
Business Hours: 10am-12am | 1am Friday & Saturday

Clifton - Hobnob Cafe Express
Dolmen Mall
Marine Drive, Block 4
Clifton.
Karachi, Pakistan.
Tel: (92-21) 3-529-3957
Business Hours: 11am-12am WEEKDAYS | 11am-1am WEEKENDS

Tariq Road - Hobnob Cafe Express
Dolmen Mall
Tariq Road.
Karachi, Pakistan.
Tel: (92-21) 3-432-1332
Business Hours: 12pm-10:30pm MONDAY-THURSDAY | 3pm-12am FRIDAY | 12 pm-12am SATURDAY | 11:30am-12am SUNDAY
Cuisine: Continental, Pakistani & Italian
Facebook: www.facebook.com/hobnobcafe/?fref=ts
E-mail: necosnaturals@gmail.com
Menus: LUNCH & DINNER MENU

Cuisine: Continental, Pakistani & Italian. A few specialties include:
·

Waffles, Pancakes & Omelets

·

Mixed Seafood Chowder

·

Jalapeño Burger

·

New Orleans Burger

·

Big Mouth Burger - Double Decker Burger with 2 Layers of Roast Beef

·

Eggplant & Mushroom Pizza

·

French Connection - Steak with Mushroom Sauce

·

Hobnob Chili Chicken

·

Fajita Sandwich

·

Tarragon Steak with Creamy Tarragon Sauce

·

Crusted Chicken with Creamy Jalapeño Sauce

·

Beef in Oyster Sauce served with Rice

·

Hobnob Beef Au Shallot served with Rice

·

Chicken & Spinach Crêpe

·

Chicken Makhni served with Naan

·

Fish with Moroccan Sauce served with Fettuccine

·

Malay Prawns with French Fries & Vegetables

·

Caked Alaska

·

Lemon Cheesecake
Modern Amenities: Wi-Fi, elevator, valet

Special Services: Hobnob Café can be booked for all types of parties and exhibitions and offers a very experienced catering service.

Private Party Facilities: Yes, Hobnob can arrange for birthday party set-ups at Hobnob Café with special attention to detail, ensuring that everything runs smoothly.

Private Dining Room: Although no private dining room is available, areas of the restaurant can be reserved for large parties.

Preset Menus: Yes, pre-set menus may be designed as per the clients requirements for large parties.

Business Lunches: Yes, Hobnob Café can also be booked out for corporate events

Catering: Yes, catering is available. We cater anywhere in Karachi both indoor and outdoor providing not just food but comprehensive catering services for 20-1000 people. We do corporate and all other events. We also provide lunch boxes and meal plans.

Breakfast: Yes, all-day

Hi-Tea: Yes, the hi-tea buffet is served from 4-7 on Friday, Saturday & Sunday. Also available on weekdays for groups of 25 or more.

Sunday Brunch: Yes

Take-Away Orders: Yes

Delivery: Yes

Reservations: Reservations are accepted, walk-ins are also welcome.

Children Policy: Children are very welcome. A special children's menu is also available.

Ambiance: Sophisticated & Casual

Parking: Basement & valet parking is available

Accepts Credit Cards: Yes

Gift Cards: Available upon request

Smoking Policy: Smoking is not allowed

Nearest Landmark or Cross Street: Ocean mall 5th floor

What to Expect: A friendly and casual atmosphere with top quality food and beverages in a contemporary surroundings.
---