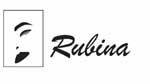 ---
Rubina is an upscale, yet relaxed and welcoming salon that specializes in bridal and party make-up. Rubina is an expert in the industry and offers her exceptional talents in a personalized, home-style environment. The salon, which is located in a calm area of Clifton, also provides all types of salon and spa services including facials, manicures, cuts and color, specialized treatments and make-up classes. The salon offers a unique down-to-earth and elegant setting that appeals to those who prefer a more focused and attentive salon experience.
THE EXPERIENCE
At Rubina, clients experience the luxury of individual attention provided by a perfectionist bridal expert and her team of trained professionals. Guests of the salon enjoy personalized attention and artistry based upon many factors including personal tastes of the bride, the bride's facial structure and dress color to ensure spectacular bridal make-up as well as a very content bride. The salon prides itself on offering an unforgettable experience based on personal needs and desires while 'assembly line' style bridal services are discouraged at the salon.
One of the most important aspects of receiving services at Rubina is the respect that is given to their clients. The salon gives value to their clients time, knowing that this is one of the most special days of their lives. Being rushed or not given enough time to do a perfect make-up application will surely ruin this special day. In order to ensure personal care and attention, each bride-to-be is given an individual time slot which will not overlap with other clients' appointed time slots. In addition, brides are provided with their own separate make-up room and are dressed in the comfort of their own personal dressing room with an in-suite washroom. Brides also have the option of being accompanied by a female friend or relative to keep them company during their bridal treatments and services.
SERVICES
The salon offers an array of treatments and services for all types of grooming requirements. A seamless balance between classic salon services and cutting edge advancements or available for an entirely modern experience. Every season, enjoy the latest choices body treatments, facials, manicures & pedicures, cuts and colors, all based on the most exciting trends. We also offer Cosmetic and Remedial Camouflage, which is a skilled treatment offered by a very select group of beauty therapists. This treatment is also provided by the world renowned Red Cross and is a means of camouflaging disfigurements such as scars, birthmarks and even tattoos.
Specially trained staff members are always available to access individual and hair related issues using the most effective and advanced techniques which are currently being used by the best salons worldwide. All of the services offered are focused towards having clients looking and feeling their best and therefore combined with an extra dose of love, which we believe, is the most important ingredient of all.
At Rubina, we realize that your personal time is valuable and we do not believe in making you wait. For this reason, we recommend arriving fifteen minutes prior to your appointment time in order to allocate enough time for your hair and skin assessments. In addition, be sure to discuss any medical conditions or medication you may be taking. The salon is open seven days a week to cater to our clients' every desire while ensuring an experience of the highest quality beauty treatments.
ABOUT RUBINA
Rubina has more than 20 years of experience in her field and is renowned for her spectacular bridal make-up. As one of the most qualified, hands on, bridal make-up experts in the city, she holds numerous international degrees and diplomas in cosmetology along with extensive international work experience in her field of hair and makeup. She is known in particular for the coverage options she offers as well as carefully selecting and applying bases for her clients which range from being invisible and flawless. Dedication to perfection is Rubina's motto and the trust and appreciation from her clients is her most prized achievement.
Perfection, patience and perseverance are the key forces behind her commitment to her profession. She has also always believed that life is a joy for those who love their profession. Her clients have the benefit of receiving her undivided attention, which is one of the aspects that makes her salon one of the most sought after choices by Karachi's discerning clientele. Rubina was created on the fundamental need for a high-end bridal salon where clients experience the highest level of quality and professionalism.
MAKE-UP CLASSES
Personal Grooming Course (for Ladies only)
Individualized courses are conducted regularly in small groups by Rubina. This course is not only comprehensive and easy to master, it is also an excellent value for money. Classes are designed for beginners to acquire and improve their skills of self grooming in order to achieve the most suitable and stylish looks. This course includes skin preparation, knowledge of products and short cuts to professional makeup and hair styling techniques.

Professional Makeup Course (for Ladies only)
This course allows attendees to become a makeup artist in accordance with international standards. The course also includes essential hairstyling so you can learn to complete the desired look for your clients. You will be given theoretical and practical knowledge and a certificate upon satisfactory completion of the course. To establish yourself as a professional makeup artist, you will need to compile a portfolio of your work and our professional photographer will be available to assist you. In this course, you will be taught and made to practice and perfect various looks. Latest high fashion trends and traditional and classic looks are included in our curriculum.
---
Business Hours: 12pm-7pm DAILY

Services: Bridal Make-Up and Spa Treatments. Services include:

·

Professional Bridal & Valima Make-up

·

Engagement & Party Make-up

·

Hair Cuts, Coloring & Styling

·

Spa Manicure & Pedicure

·

Specialized Facials

·

Acne Treatment

·

Exfoliation (Full body)

·

Herbal Bleach

·

Face & Body Polishing

·

Massages & Scrubs

·

Free Client Counseling

·

Complementary demonstrations for our clients based on skin care guidance, makeup techniques and product purchasing know-how
Modern Amenities: Wi-Fi, Stand-by generator

Special Services: Individual facials and skin preps before every make up; complementary digital portraits taken of our brides which we email to them

Make-Up Classes: Yes, please inquire within for details.

Ambiance: Contemporary & Friendly

Products Used: Tom Ford, Giorgio Armani, Sunday Riley

Children Policies: The salon is child friendly & welcomes children at all times.

Gift Certificates Available: Yes

Payments Accepted: Cash Only

Parking: Ample secure parking along and valet service available.

Nearest Landmark or Cross Street: 2 talwar

What to Expect: Friendly and pleasant service, outstanding bridal make-up and an unrushed, specialized atmosphere.
---